"Lost" Found
30 August 2017 - Kudos to Tom Mason and Richard Watts for their new film Requiem for a Lost Soul, which we got a first peek at Saturday. The Cuddly Redhead hasn't stopped talking about it since! That's gotta be the ultimate test of any creative work: does your audience still think about it days or weeks later.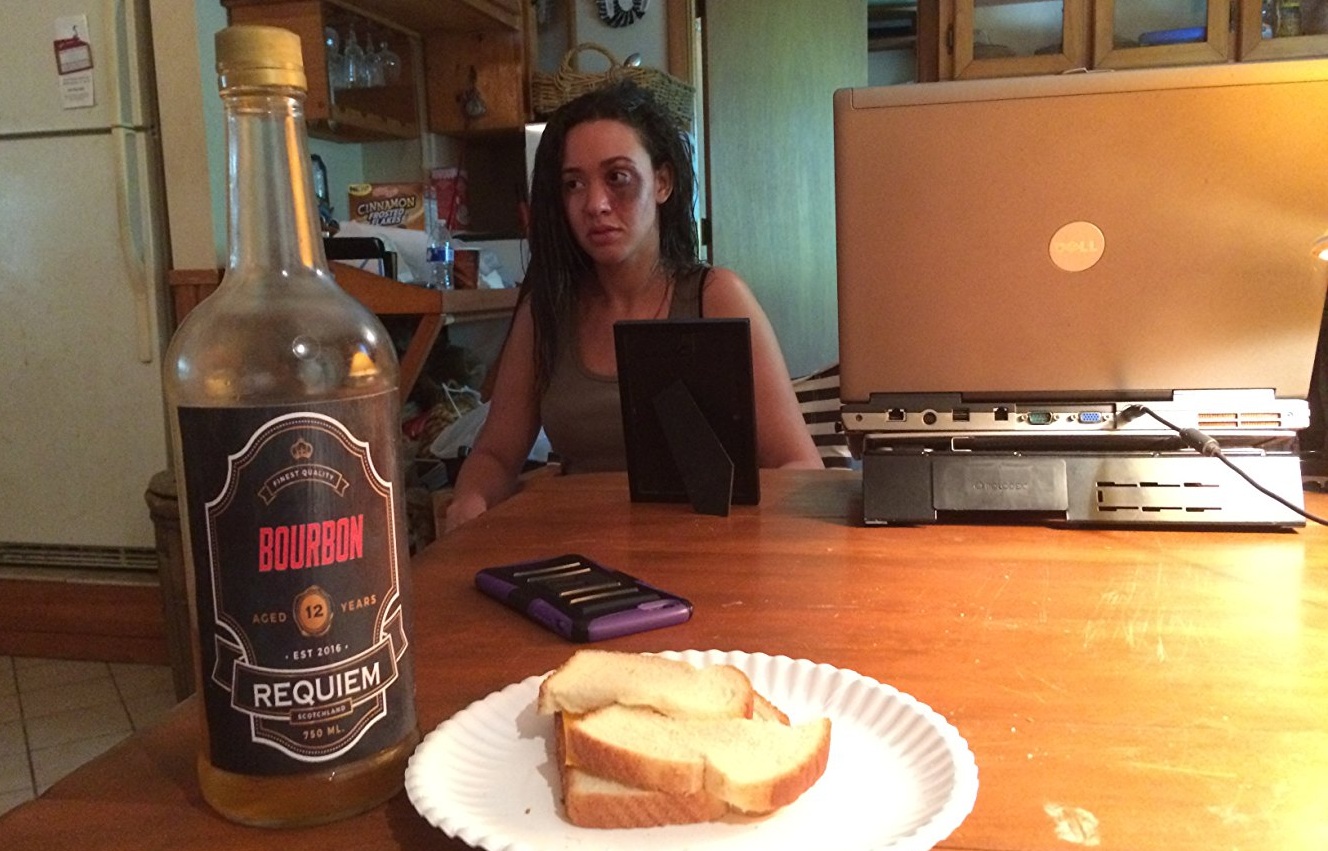 Alina only
thought
her life was spiraling out of control - until she met Dr. Graves!
I first met Tom when producing a website for Bob Olson featuring his Marco Island, FL estate. Tom had contacted me through film-maker forum Stage 32 offering his services as a film editor. Since I was swamped with work at the time, I was delighted to bring him into the project.
One of the things I always do when developing a new sub-contractor is to eyeball their workshop. You can tell a lot about how a contractor will perform over time by how they organize the space where they work. So, after being suitably impressed by Tom's initial results, I visited his shop.
Sitting in front of his editing console going over initial cuts for 900Montego, Tom suddenly brought up his pet project: a script for a 20-minute short entitled "Requiem for a Lost Soul."
Everybody I meet seems to have a film project they desperately want help producing. Everybody has an idea, but nobody seems able to put all the pieces together to get it made. The smart ones recognize when they've hit their wall, and ask for help.
I'd already decided I wanted Tom on my team, so I agreed to at least read his script.
To my delight, the story turned out to be pretty good. Unlike most of the scripts I've seen from first-time film makers, it was readable, compelling, and even properly formatted!
So, I agreed to help get it into development.
I sent the thing, along with my script notes, to Richard Watts to see if he was interested in taking it on as Director. He was, and a few story-development meetings later the holes had been filled and the target length had expanded out to 45 minutes.
Basically, without spoiling it for you by telling too much, Requiem tells the story of a female computer jock, Alina, whose life began spiraling out of control when her life partner, Matty, was killed in a violent home invasion while Alina was away on a business trip. Balanced between workaholism and alcoholism, Alina fights to maintain control as one disaster after another washes over her. Now, the maleficent Dr. Graves shows up offering to "save" her.
Uh, oh!
Production began in early Spring, and the "final" edits were done just days ago. The final cut turned out to be about 52 minutes long, and I'm not going to spoil things by telling you any more. Go see the film at a film festival near you.
For more information, visit Requiem for a Lost Soul on Facebook.